We just added two Stabat Mater compositions from Ireland and Lithuania.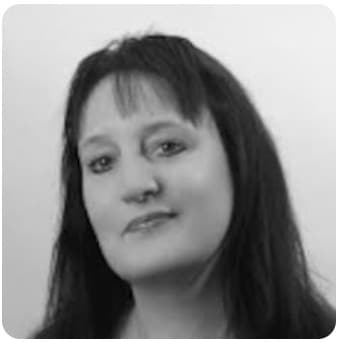 The Irish composer in question is Gráinne Mulvey, a distinguished talent from Ireland who has left an indelible mark on the contemporary music landscape. Born in 1966 in Dún Laoghaire, County Dublin, her artistic journey in the realm of composition serves as a testament to creativity, unwavering dedication, and an enduring passion for music. Her music is distinguished by its intricate timbral and rhythmic complexity, influenced by her work in the electroacoustic field.
Regarding her Stabat Mater, Mulvey explains: I felt that the Latin text of the Stabat Mater was so familiar that a straightforward 'liturgical' setting was unnecessary. Instead, I chose to treat the text as a phonetic resource, allowing the exploration of a continuum from comprehensible words to individual phonemes. Similarly, the musical material ranges from dense, microtonally-inflected clusters to a form of pan-diatonic modality. (…)
Onutė Narbutaitė was born in Vilnius, Lithuania, in 1956. She acquired the basics of composition at the National M. K. Čiurlionis School of Art and graduated in 1979 from the Lithuanian State Conservatory, where she studied composition. From 1979 to 1982, she imparted her knowledge as a music theory and history teacher at the Klaipėda Faculty of the Lithuanian State Conservatory. Since then, she has been working as a freelance composer based in Vilnius.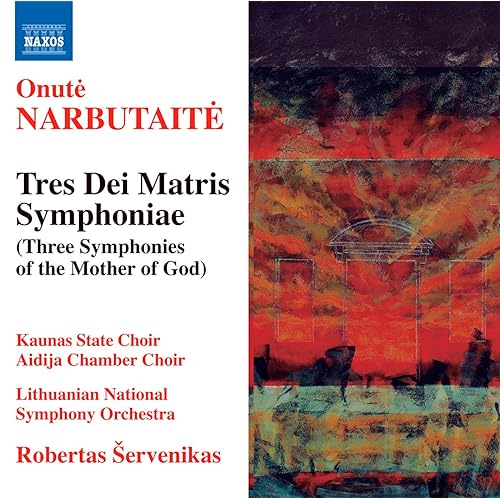 The work of Onutė Narbutaitė is titled Tres Dei Matris Symphoniae (Three Symphonies of the Mother of God). Three movements embrace three decisive episodes of the New Testament involving Christ and Mary (the revelation, the birth of Jesus and the crucifixion). Symphonia Tertia is called Mater Dolorosa Mater, it begins hesitantly with bowed percussion and plodding strings, punctuated by short brass notes introducing the setting of the Stabat Mater.