Our Ultimate Stabat Mater Website started as a personal passion of Hans van der Velden in 1997. Now, 25 years later, you can listen to seven centuries of Stabat Mater music, you will find the text of the Latin poem in more than twenty languages and read news updates about composers and artists inspired by the Stabat Mater. In order to guarantee the continued existence of the website, we established a foundation in 2020 providing a worldwide knowledge platform for music lovers, musicians and composers who are interested in compositions on the text of the 13th century Latin poem.
In recent years the website got a new look and became bilingual (English and Dutch). Hundreds of videos have been published on our YouTube channel.
Last year we published Stabat Mater Dolorosa, the book -in Dutch- about a journey through seven centuries of music. Our latest project is the calendar for 2023; with this calendar – photos of Stabat Mater related topics – you can listen to a Stabat Mater composition every month via a QR code!
Next year we would love to publish an international, English-language version of the book and set up a Stabat Mater Forum to make our site even more of a worldwide platform. As we are completely depending on donations we are delighted with your support.
How to support us?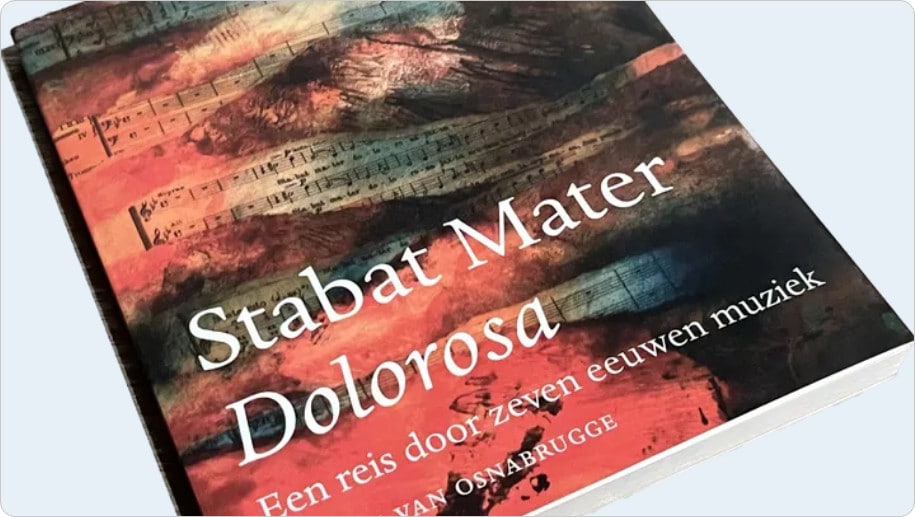 Contribute to the crowdfunding we started on GoFundMe. The proceeds of this crowdfunding will be used to translate the Dutch text of our book Stabat Mater Dolorosa into English and to publish the book to make it available worldwide;
Make a donation with credit card, PayPal or simply transfer an amount to our bank account NL35 INGB 0009 4783 27. Any amount you choose will be greatly appreciated.