In perfect cooperation with Stichting Podia Heemstede, we as the Ultimate Stabat Mater Website foundation organised a benefit concert on Saturday afternoon, April 29th, in the Oude Kerk of Heemstede. The proceeds from the concert will go to one of the 'Hope and Healing Centers' shelters for children traumatised by war in the Lviv region of Ukraine. There, these children can find solace in a peaceful, safe, and loving environment. Some of the children have been brought back from Russia, while others have lost their father or mother, or their parents are missing.
"Hope" is the thing with feathers –
That perches in the soul –
And sings the tune without the words –
And never stops – at all –
The Ukraine Liberation Orchestra and soloists, conducted by Jeroen Weierink, consists of Ukrainian professional musicians who have found each other in the Irishuis in Deventer, the Netherlands, after fleeing their country. They performed works by composers such as Elgar, Purcell, and Verdi. Particularly moving was the song "Hope" by Geert Christenhusz, specially composed for the Ukraine Liberation Orchestra with lyrics by Emily Dickinson: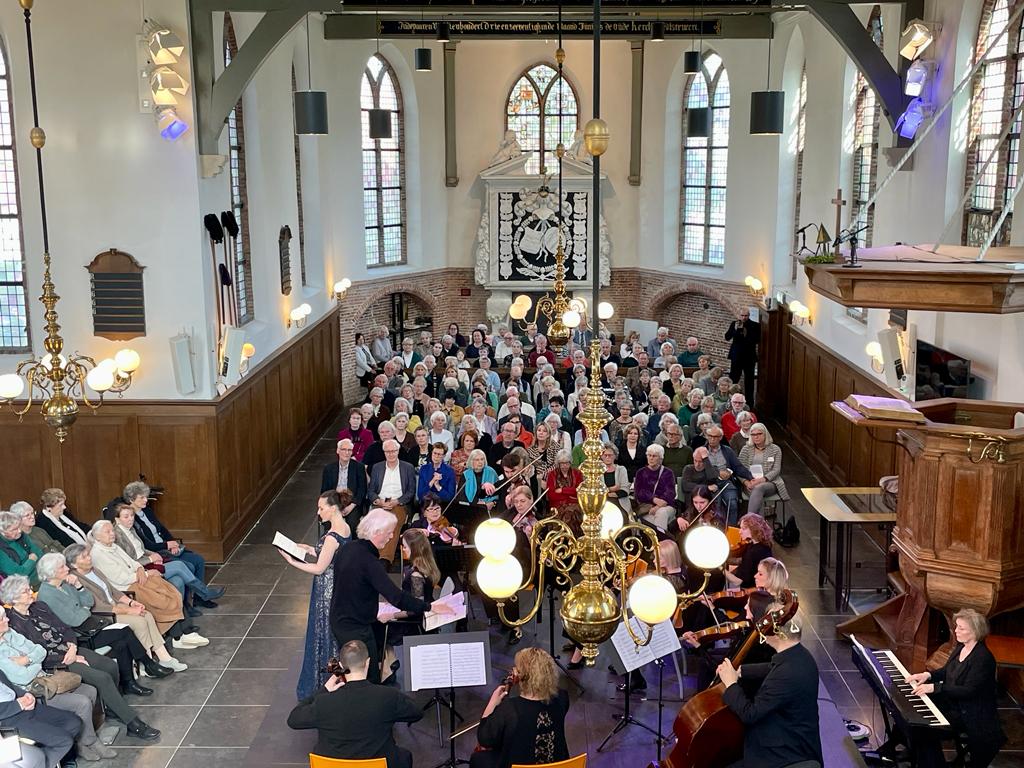 The attendees were impressed by the musicians and soloists: Maria Knihnytska and Tania Yefimenko, sopranos, Yulia Postavnichaya, alto, and Volodymyr Yefimenko, bass. Conductor Jeroen Weierink has worked with orchestras in Poland, Russia, Czech Republic, the USA, and Ukraine. In 2015, he conducted the commemorative concert for the MH17 tragedy in Kyiv. He is the permanent conductor of Camerata Amsterdam and co-founder and conductor of the Ukraine Liberation Orchestra.
Thanks to extra donations, we were able to let a number of Ukrainians attend the concert for free. A sold-out hall, the empathetic enthusiastic audience welcomed by presenter Irene Moors, the atmospheric church with its amazing acoustics, and the dedication of many volunteers made this performance an unforgettable experience.
Finally, the proceeds from this concert are € 9000,- We are very happy about that, thank you so much!