We just added the CD Spätmittelalterliche Marienklage with a Stabat Mater sung in New High German. The Monk of Salzburg (in Germany: Mönch von Salzburg) was an anonymous German songwriter and composer of the late Middle Ages. He was a learned monk. According to some music historians, he worked at the court of Salzburg's archbishop, Pilgrim II of Puchheim (1365–1396).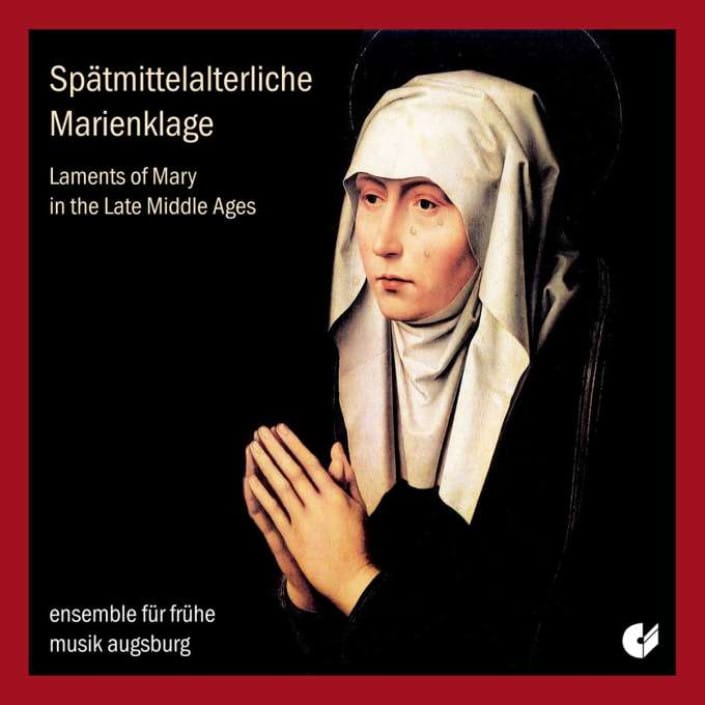 The Monk of Salzburg created a significant body of work with European influence. His works were immensely popular at the time and included over a hundred songs for one or more voices. The more than fifty love songs that have survived no longer adhere to the traditional courtly love style known as "Hohe Minne." They depict themes of longing, fear, jealousy, hatred of rivals, and envy, as well as moments of joy and sorrow. The Monk of Salzburg was the first German composer to incorporate polyphony into his songs, and he also wrote the first German-language canon. Around fifty sacred songs have survived, covering almost the entire liturgical cycle, including the oldest Christmas carol.
In fact, the sacred songs of the Monk of Salzburg can be regarded as the most significant evidence of vernacular sacred song in the late Middle Ages for the entire German-speaking world. The predominant forms are the hymn, the sequence, and the sacred congregational song. These vernacular songs were integral parts of the church liturgy in the late Middle Ages.