In our everlasting quest for Stabat Mater compositions we found ourselves in Bolivia where we stumbled upon much church music written by Jesuits. The Jesuits worked in the heart of South America, at the mission posts of the Chiquitos people. Two centuries they flourished, until fate's hand forced them to part ways with the Spanish colonies in 1767. However, throughout the 18th and 19th centuries the Chiquitos played and preserved these music.
By chance, the Swiss architect, Hans Roth, discovered a treasure trove of 9,000 musical manuscripts, forgotten in the vaults of time. Among them an anonymous Stabat Mater for SATB choir and continuo. It is the second anonymous Stabat Mater from Bolivia in our collection. The first one was recorded in the Cathedral of Santa Cruz in May 1998, during the II Festival of Renaissance Music and American Baroque.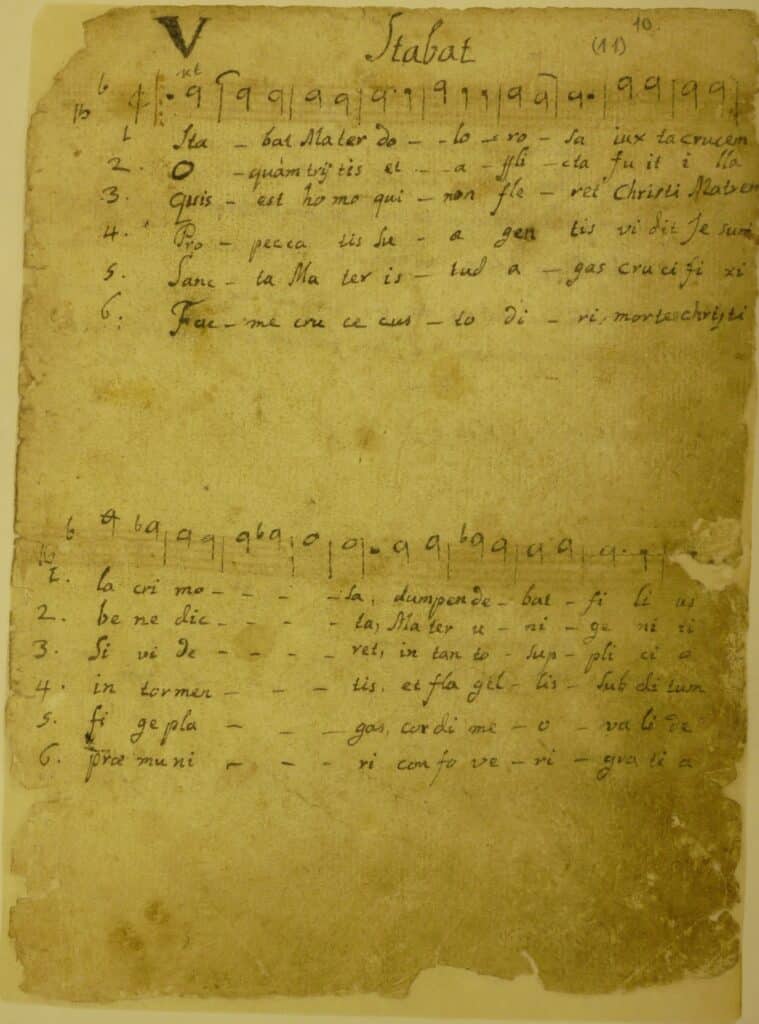 Dr. Gustavo Leone, the musical archaeologist from Loyola University Chicago's Department of Fine and Performing Arts, breathed life into the faded notes. With meticulous care, he restored this forgotten opus, resurrecting it from the depths of history and preserving an invaluable legacy of the Jesuit and Catholic heritage.
The manuscript is collected at the Music Archives of the Chiquitos, in Concepción, Bolivia.
This Stabat Mater, arranged by Dr. Gustavo Leone, has been performed and recorded on Thursday, April 14, 2011 at Madonna della Strada Chapel at Loyola University Chicago.
The performance features Bella Voce, choir, and Baroque Band, instrumental ensemble.
The score, by Dr. Gustavo Leone, is available for performance by downloading it from https://ecommons.luc.edu/dfpa/1