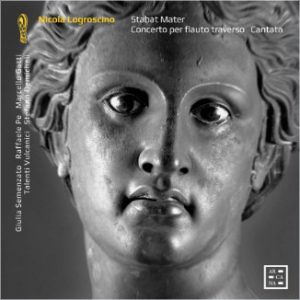 And again I can delete a name from my list of Missing CDs: Nicola Logroscino!
Thanks to Mr. Hubert Maillard from Switzerland. He was so kind to send me, as a gift, this CD with Stabat Mater by Nicola Logroscino, an Italian composer from the 17th century. His Stabat Mater reminds me  very much of Pergolesi's Stabat Mater. One part impressed me, it is the duet ,em>Vidit Suum dulcem natum</em>. It's only one minute but I love it.
Thank you very much Mr. Maillard!