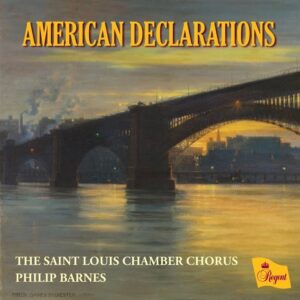 I just added the Stabat Mater from Stephen Paulus (1949 – 2014), an American composer. It was on the cd American Declarations from the Saint Louis Chamber Chorus conducted by Philip Barnes. This cd was (another) gift from Mr. Hubert Maillard from Switzerland. I was so surprised by the text from Philipp Barnes in the CD booklet where I read:
…Another mother's grief is recounted in the celebrated 13th century hymn, the Stabat Mater. While doubt surrounds its authorship the power of its graphic imagery is undeniable. Little surprise, then, that so many composers across centuries and continents have been draw to it; one CD collector, Hans van der Velden had gathered 241 versions by the time of his death…
Thank you so much Mr. Maillard and Mr. Philip Barnes!