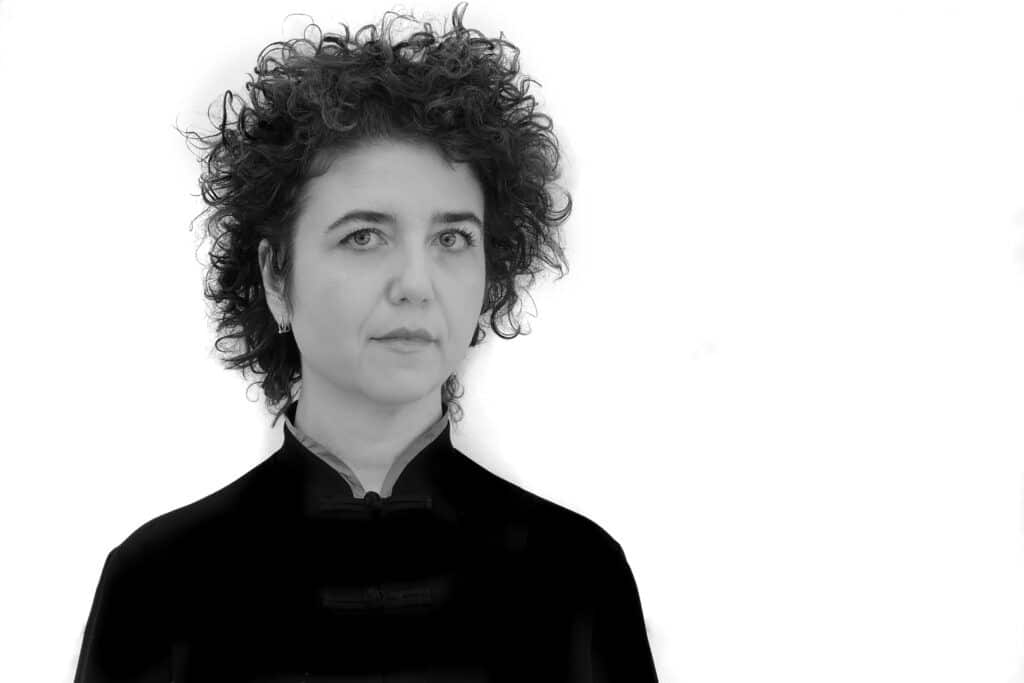 On 21st October, we had the pleasure of meeting Lera Auerbach, composer of Sogno di Stabat Mater, in the Netherlands. She celebrated her fiftieth birthday with a festival entirely dedicated to her in The Hague. The festival took place from 15th October to 22nd October and featured performances of her works by various artists.
Lera Auerbach is a remarkably versatile artist. Not only is she a composer, but she is also a concert pianist, conductor, poet, and sculptor.
She hails from Chelyabinsk, a city located in the Ural Mountains of Russia. Her musical journey began with her mother, who provided her first musical training. Auerbach started composing her own music at a young age. Interestingly, her early teachers introduced her to the 'unconventional' works of composers like Schönberg, Webern, and Stravinsky, despite foreign music being prohibited in her homeland.
In 1991, Auerbach was granted permission to visit the United States for a concert tour. Although she spoke no English, she made the bold decision to stay in the United States to pursue her musical career. She graduated from the renowned New York Juilliard School, where she studied both piano and composition while simultaneously pursuing studies in comparative literary science at Columbia University.
One of her most notable works, for us, is 'Sogno di Stabat Mater,' an abbreviated version of 'Dialogues with Stabat Mater' from 2005. We added this work to the Ultimate Stabat Mater Website in 2014. Composed at the request of Gidon Kremer, it is a concerto grosso for violin, viola, and chamber orchestra. The piece is based on selected movements from Pergolesi's celebrated masterpiece, all the while remaining faithful to the spirit of the original work.
During its premiere in 2013 in Belgrade, Auerbach described it as an experiment: 'I attempted to transform parts of Pergolesi's Stabat Mater into a concerto grosso for violin, viola, and chamber orchestra while staying true to the original work. Simultaneously, I sought a dialogue between Pergolesi's composition and a contemporary perspective on the subject. Although the concept of a grieving mother is universal, the expressions can vary depending on cultural or religious backgrounds. A dialogue can unfold between mother and child, beginning and end, musicians and the audience, soloists and ensemble, solitude and understanding. Perhaps the difference between vocal and instrumental music, between sacred and secular, monologue and dialogue, reality and dream is not as significant. After all, a prayer is inherently a dialogue, even when the intended recipient is absent…'
After enjoying, on 21th October, a magnificent performance of 'Sogno di Stabat Mater' by the New European Ensemble, Lera Auerbach herself took to the podium. In a heartfelt celebration, we marked Auerbach's birthday with the orchestra on stage playing and the audience singing Happy Birthday. The orchestra, the choir, and the audience came together to create a truly memorable moment.