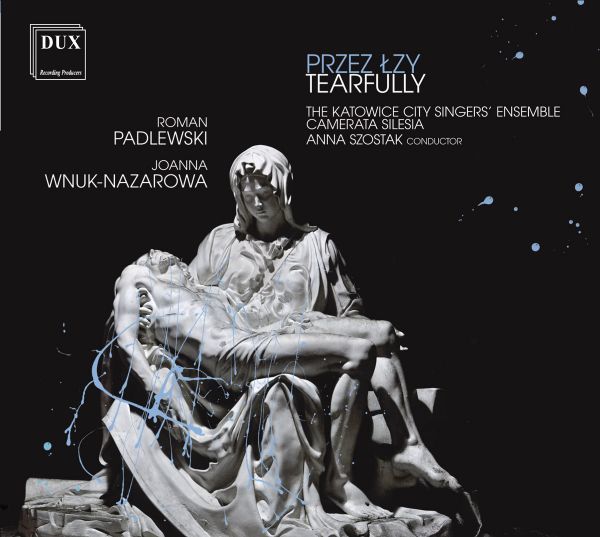 We are excited to introduce Tearfully, a captivating CD featuring Roman Padlewski's Stabat Mater. Padlewski, born in 1915 in Moscow, was a Polish composer, pianist, violinist, conductor, musicologist, and music critic.
His early years were marked by a passion for music, which led him to study violin and composition at the State Conservatory of Music in Poznań. He also pursued musicology at the University of Poznań, where he actively

contributed to the city's musical community as a violinist and pianist. Padlewski even led the Karol Szemanowski Choir and authored press articles about music.
Padlewski's life took a dramatic turn during World War II. He valiantly fought in the 1939 defensive war against Nazi Germany and participated in the Warsaw Uprising. Tragically, he passed away at the age of 29 due to injuries sustained during the war. He received posthumous recognition with the Cross of Valour and the Order of Virtuti Militari.
While some of Padlewski's compositions were lost to the ravages of war, several have endured, including 'Three Songs to Words by Artur Maria Swinarski' (1933), the 'Sonata per Violino Solo,' and 'String Quartet No. 2.' However, his most celebrated work remains his Stabat Mater, composed just before the war, and it's unanimously regarded as his masterpiece. When he composed his Stabat Mater, could he have foreseen that dedicating the work to his mother would also set her on a path of sorrow?
'Tearfully' is a testament to Roman Padlewski's musical legacy, and we are happy to share this Stabat Mater composition with you. Read more and listen about Roman Padlewski's Stabat Mater
---